What happens when you combine a sparkling waterfront, ancient oaks draped with Spanish moss and a highly skilled Event Coordinator?
The answer is: Perfection!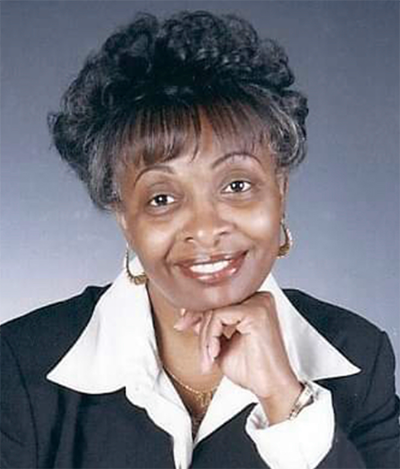 Hello! My name is Ida Swearnigen and I'm committed to providing quality Event Coordination services for your special gathering at Fort Mose Historic State Park— whether it be your wedding, family reunion, corporate gathering or one-of-a-kind celebration!
My mission is to transform your creative vision into an unforgettable experience for you and your guests. My clients are as important to me as if they were my family. I'll guide and support you in decision-making as we design, organize, plan and coordinate your important event. I'll give your event my personal and professional touch, from start to finish!
My objective is to make your special occasion both stress-free and relaxing. I'll ensure
that all of your goals are met so that you can relax, commune with your guests and fully enjoy your day. We'll create a time for you to shine, with no worries!
As an Event Coordinator, I maintain three goals. First, to build a trusting relationship with my clients. Secondly, to provide my clients with reliable and innovative event planning services at reasonable price. And third, to recommend the very best vendors
who can assist us in expressing your unique sense of style.
I look forward to working with you!
Click here to contract services of Ms. Ida Swearnigen, Fort Mose Historical Society Event Coordinator, or to request further information.
Call Ida at 904.228.3679
Services
With limitless creativity and years of experience, I can accommodate events of any size or budget.
Service options include:
Full Service: Event coordination from beginning to end, starting on the day that you sign the contract!
Day of the Event: Services provided on day of the event, only.
Event Coordinator on Site: The Fort Mose Historical Society Event Coordinator
is enlisted to be on site, in addition to the client's event coordinator.
Help Us Tell the Story!
Fort Mose is nationally and internationally recognized as a site of great historical significance. This was home to the first legally sanctioned free black community and first free black militia in land that became the United States. And although it's a little known fact, Fort Mose was terminus of North America's first Underground Railroad—a freedom route that ran from north to south!
By choosing the historic Fort Mose site and professional services of Fort Mose Historical Society Event Coordinator, you're treating your guests to an unforgettable experience. And, there's more! You will also be supporting our critical mission to 'tell the Fort Mose Story'. Thank you!
To learn more about the Fort Mose Historic State Park and it's mission to provide resource-based recreation while preserving, interpreting, and restoring natural and cultural resources, click here.
And click here to learn more about work of Fort Mose Historical Society, a Citizen Support Organization (CSO) for Fort Mose Historic State Park with a mission to 'tell the Fort Mose story'.