Fort Mose Historical Society
Presents
 Fort Mose First Harvest
Nov. 4, 2023
Fort Mose Historic State Park
15 Fort Mose Trail
St. Augustine, FL 32084
 Please watch this site for more information!
Event Highlights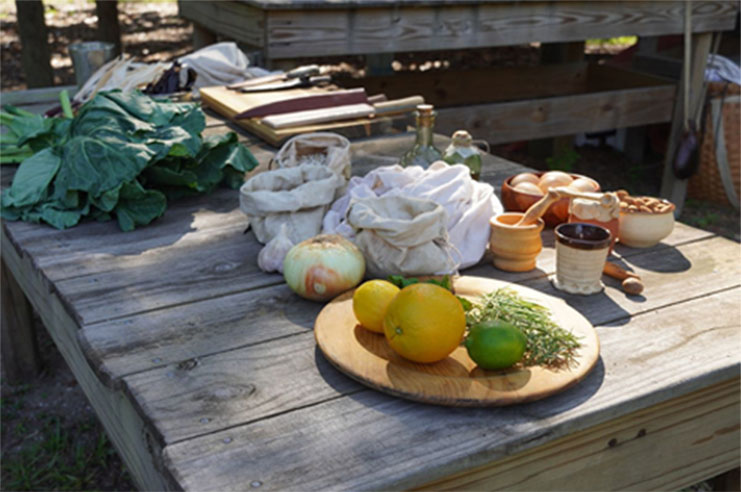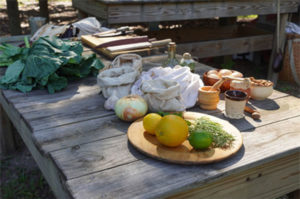 Fort Mose was founded in March 1738. Community citizens labored long hours during that year, building their homes and a fort, planting crops and tending livestock. They survived on food rations provided by the Spanish government, until they were able to harvest food from their own gardens.
Fort Mose First Harvest is a joyous event that recreates a typical autumn festival with 18th century Spanish Florida. This is an immersive experience, typically including reenactors in period dress, foodways demonstrations, militia muster, and traditional trades and crafts.
---
Scheduled Events

This event is weather-sensitive.
Watch this site for more information!
---

Did You Know?
Gracia Real de Santa Teresa de Mose, or Fort Mose, was:
Destination of the original Underground Railroad, running south.
First legally sanctioned free Black community in what's now the United States!
Fort Mose Historical Society was founded in 1996, to serve as a Citizen Support Organization (CSO) for Fort Mose Historic State Park.
The Society's mission is 'to tell the Fort Mose story'.
We're also grateful for invaluable assistance from our Partners including Castillo de San Marcos, St. Augustine Garrison and numerous reenactor groups who serve as 'opposing forces'.

Fort Mose Historical Society
Incorporate June 26, 1996
25 Years of 'Telling the Fort Mose Story'
Selected Awards & Honors
Site of Memory, UNESCO Slave Route Project
US National Historic Landmark
Site, National Underground Railroad Network to Freedom
Citizen Support Organization of the Year, FL Park Service