Fort Mose Historical Society
Presents
 Flight to Freedom
Fort Mose Historic State Park
15 Fort Mose Trail
St. Augustine, FL 32084
February 1-3, 2024
9:00 am – 3:00 pm
Event Highlights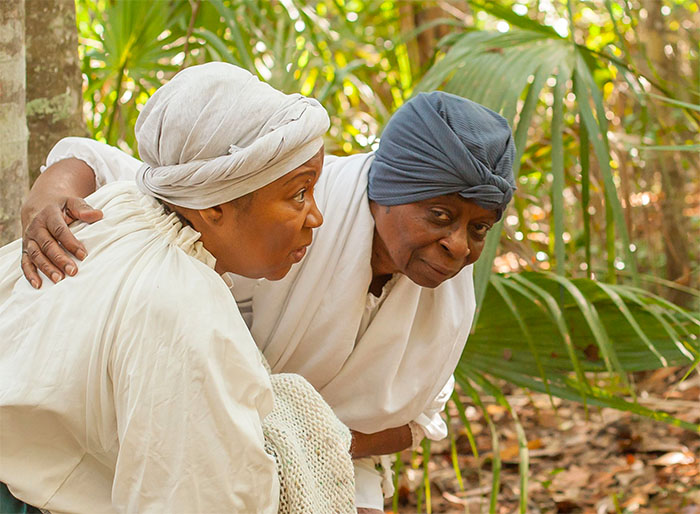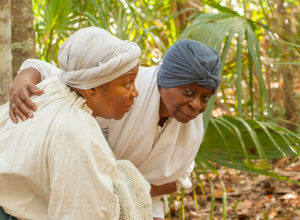 As you step onto the wooded Freedom Trail, you enter the year 1738. You're drawn into a dangerous world where men, women and children flee from enslavement on British plantations, and toward the free Black community of Fort Mose.
Share the Freedom Seekers' hopes, fears and sacrifices. Experience their perilous journey of over 300 miles through unknown swamps, forests and waterways—traveling by night to avoid capture. Witness formation of the original Underground Railroad, forged through alliance with members of the Yamassee tribe. And feel the power of place as you enter Spanish Florida and Fort Mose, a vibrant and culturally diverse community seated on Spanish St. Augustine's northern border.
Join us in this unique journey, and honor those who risked it all, in order to secure freedom for themselves and their offspring.
---
Schedule & Details

Flight to Freedom tours begin every 15 minutes daily, during these times:
9:00-11:00 am - Tours every 20 minutes
11:00 am -Noon - African Drumming
Noon -3:00 pm - Tours every 20 minutes
4:00 pm - Last shuttle to the parking lot
This event is weather-sensitive. Please watch this site frequently for event updates! 
The final shuttle bus departs for the satellite parking lot at 3:45 pm.
Mid-day entertainment runs from 11:00 am to noon daily.
---
Schools or Groups

To schedule and reserve a date and time for a guided tour for your school or group, please contact:  William McNaught william.mcnaught@dep.state.fl.us   904-823-2232
Parking
February 2 & 3 (Thursday, Friday) On-site Parking at Fort Mose
February 4 (Saturday) Accessible parking on-site
Free general parking at County Health Department, 200 San Sebastián View. Free shuttle service beginning at 8:30 am.
Tipping is appreciated.
The final shuttle departs for the satellite parking lot at 3:45 pm.
Cost & Reservations
There is no charge for this event. Donations and Membership enrollment are gratefully accepted.
Museum fee $2. Donations and Membership enrollments appreciated.
Contact www.FortMose.org for school and large group reservations. 
The Real History!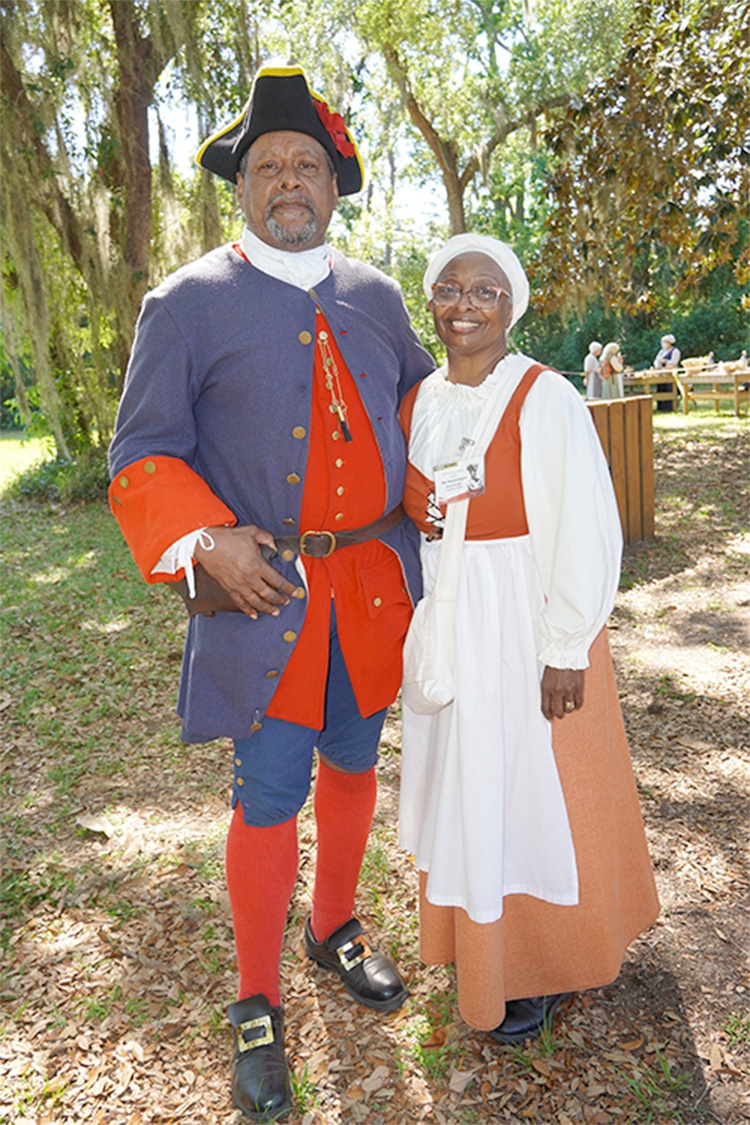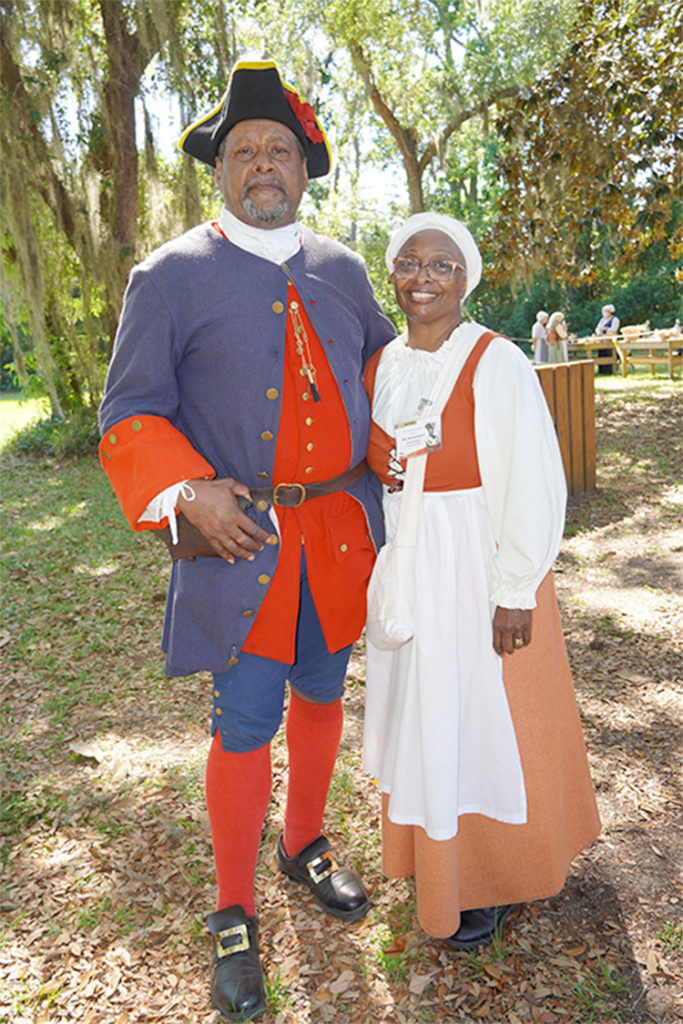 In the late 17th century, astounding news reached Africans who were enslaved on British plantations in the Carolinas and Georgia. Freedom seekers who could complete a perilous 300 mile journey to St. Augustine would be granted sanctuary by the Spanish government.
The first freedom seekers arrived in St. Augustine in 1686. This group included 8 men, 2 women and a nursing child.
It's unknown how many freedom seekers attempted the perilous journey. Yamassee Indians aided the travelers en route, thus forging the original Underground Railroad.
Upon their arrival in St. Augustine, the freedom seekers swore allegiance to the Spanish crown and adopted the Catholic religion. The men entered a required term of paid service in the militia.
By 1738, approximately 100 freedom seekers were living in St. Augustine. In March of that year, Governor Manuel Joaquín de Montiano founded Fort Mose as St. Augustine's northern strategic outpost. The free Black Fort Mose militia protected the colony from British Invasion. And the skillful women of Mose performed vital tasks such as farming, cooking, sewing and childcare.
Event Sponsors

This event is supported, in part, by an Arts, Culture & Heritage grant provided by the St. Johns County Tourist Development Council, with support from St. Johns County Cultural Council. 
We're also grateful for generous support from our partners at Castillo de San Marcos and St. Augustine Garrison.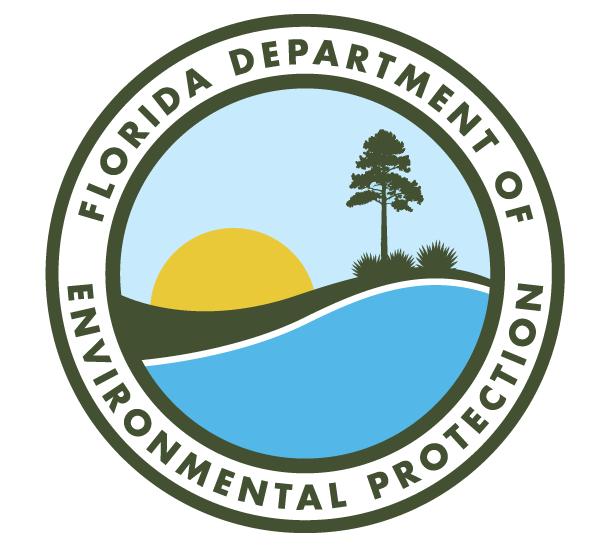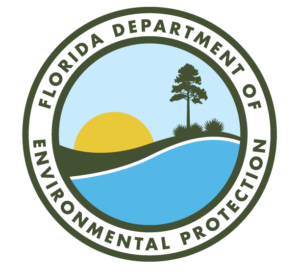 We're also grateful for invaluable assistance from our Partners including Castillo de San Marcos, St. Augustine Garrison and numerous reenactor groups who serve as 'opposing forces'.

Did You Know!
Gracia Real de Santa Teresa de Mose, or Fort Mose, was:
Destination of the original Underground Railroad, running south.
First legally sanctioned free Black community in what's now the United States!
Fort Mose Historical Society was founded in 1996, to serve as a Citizen Support Organization (CSO) for Fort Mose Historic State Park.
The Society's mission is 'to tell the Fort Mose story'.

Fort Mose Historical Society
Incorporate June 26, 1996
25 Years of 'Telling the Fort Mose Story'
Selected Awards & Honors
Site of Memory, UNESCO Slave Route Project
US National Historic Landmark
Site, National Underground Railroad Network to Freedom
Citizen Support Organization of the Year, FL Park Service