Oct
12
Mon
Fort Mose Golf Tournament

@ Cimarrone Golf Club
Oct 12 @ 11:00 am – 7:00 pm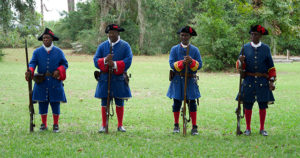 The struggle for freedom began when the first enslaved Africans arrived on our shores. For nearly 256 years thereafter, Africans valiantly escaped enslavement in the British colonies by fleeing to St. Augustine for refuge.
Theirs was a risky and perilous journey through hundreds of miles of dense forests, treacherous swamps and an endless maze of coastal marshes. Most never made it, but a few did. Those who did arrive in St. Augustine were granted freedom by the Spanish government.
Our work has only begun in telling this well-kept secret. Through your generous support to the Experience Fort Mose Project, we will accomplish this goal by raising $480, 000 to rebuild a representation of the 1738 fortification with educational interactive and interpretive displays and living history programs.